One of the most frequent asked questions is, why we don't upload our upscales to Nyaa.
The answer is pretty simple: Nyaa Staff hates upscales.
They have a simple rule on their website, which states what the upper resolution based on source is.
So if we use a DVD Source, then this Torrent is only allowed to have the maximum resolution of that DVD.
Technically we could upscale, then downscale and then upload – but whats the point of that?!
Apart from that, if you upload upscaled Hentai to Nyaa, you will greeted with the super sweet voices texts of Nyaa Staff, cursing you to shit about being waifu2x trash.
I personally have a problem regarding Nyaa Staff and I am not going to hide it. They were rude and disrespectful, not even trying to see the upscale (which was not made with waifu2x, but with ESRGAN).
Now whats the problem, you might ask. I'll keep it short:
They are a Public Tracker, acting like a Private Tracker.
They are making rules on IRC about Upscales being forbidden, even if this is not written as a rule on their own website. (They could do things a lot easier, if they would actually put it in as separate rule)
They are allowing thousands of (JAV) Torrents with a shit ton of ads inside their the files and description leading to other websites with even more ads – ALL THIS, EVEN THO THIS IS STRICTLY FORBIDDEN BY THEIR OWN RULES
They are allowing all hanime and HentaiHaven Torrents, even tho they are literally upscaled waifu2x trash and / or badly filtered and badly encoded releases, based all on the hikiko123 releases.
They are inconsistent with their ban hammer – upscaled Torrents can live for months or even years unnoticed by Staff. Why? Because they apparently can't use their own search.
On Nyaa, you will find:
Multiple Thousands "1080p" JAV Torrents, with advertisement spammed external URLs and advertisement within the Filelist of the Torrent
Multiple Thousands of "Decensored" JAV/Picture Torrents – all done with AI
Multiple Hundreds of "Interpolated" Torrents
Nyaa "officially" disallows many things but don't abide these rules themself.
However, this upscale https://imgsli.com/ODY5NjU should be immediately banned. /s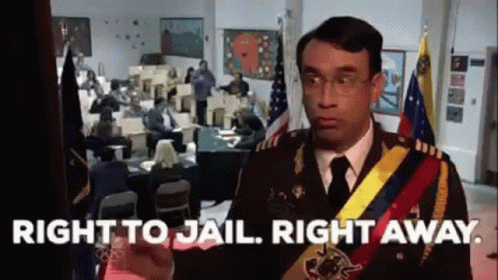 Of course, Nyaa is not the only Torrent site. However, what's the point of uploading Hentai to a Torrent site where your "normies" will ask dumb questions like: "wHy iS iT cEnSoReD?!" – that's not the target audience.
If Nyaa Staff would reach out and be somewhat polite, then I would have no issue making good 1080p/2160p encodes and uploading it to their site (the encodes on HentaiStream are aimed for streaming and not archival) – however I would seriously doubt that happening.